Developed in collaboration with ADHD Ireland
What you'll learn
This course is part of a 3 course package which includes:
Course 1: Understanding ADHD (48mins 29 secs)

Course 2: Behavioural Support Strategies for Children with ADHD (77mins 54 secs)

Bonus Course 3: Managing Anxiety in Children With ADHD (17 mins 38 secs)
Course Duration: 2 hrs 49 mins
Course Description
**This course is part of a 3 course bundle and include**
Course 1. What is ADHD
Knowledge is Power. Understanding what ADHD is and how it effects the brain and behaviour of the ADHD child is the first step to supporting them. This course, written by psychologists, presents the most current research and thinking around what ADHD is and both the positive and negative effects the diagnosis can have on the child and their family. The course, will show you how the brain of a person with ADHD functions differently to that of a typical person and show you how what much of the child with ADHD does is out of their awareness and control. The course will give an overview of the different supports that are available for the ADHD child and discuss the most effective interventions. The course is suitable for anyone working with ADHD children including parents and teachers.
Course 2. Behavioural Support for Children with ADHD
Self Regulation is a key area of support in ADHD. Self regulation refers to our ability to manage our own internal world, our emotions, our impulses and our behaviour. Through no fault of their own many children with ADHD have difficulties with self regulation and these difficulties can get them in trouble and lead to poor self esteem. Interestingly, its not just the child's regulation skills that can cause problems but also the parent and teachers regulation skills that can also cause problems! This course will teach how self regulation is effected in the ADHD brain and show you the role that you will can play in supporting them. The course will present a number of different regulation strategies and techniques which can be used at home and in school to support the ADHD child.
Bonus Course 3. Managing Anxiety in Children with ADHD
A large number of people with ADHD suffer from anxiety and even depression. Sometimes anxiety can be hard to spot in children because they don't tell you, or don't know how to tell you, that they are feeling anxious. Anxiety in young children is very upsetting not just for the child but for their parents and family too. This course will show you how to identify anxiety and how to help children identify their feelings. The course will present a number of simple techniques that can be used at home to help reduce anxiety in children with ADHD.
Instructor: Dr. Kieron Merriman PhD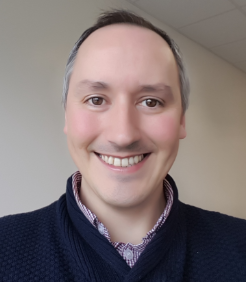 Dr. Merriman holds a PhD in Clinical Psychology from University College Dublin and was awarded a Doctorate in Counselling Psychology from Trinity College Dublin. Dr. Merriman recently received the Therese Brady Award from University College Dublin in 2019 for his work in the area of families and children with additional needs. Dr. Merriman has specialised in several areas of psychological therapy and research including Autism, parents of children with additional needs and is an accredited Early Start Denver Model Practitioner.
Dr. Merriman has also conducted published research on Autism with a special interest in group based interventions for parents of children with additional needs and has ample experience delivering interventions to children, families and parents struggling with behavioural, emotional and adaptive difficulties. Dr. Merriman works for several public and private bodies and with client groups of all ages experiencing a range of mental health difficulties and disabilities.